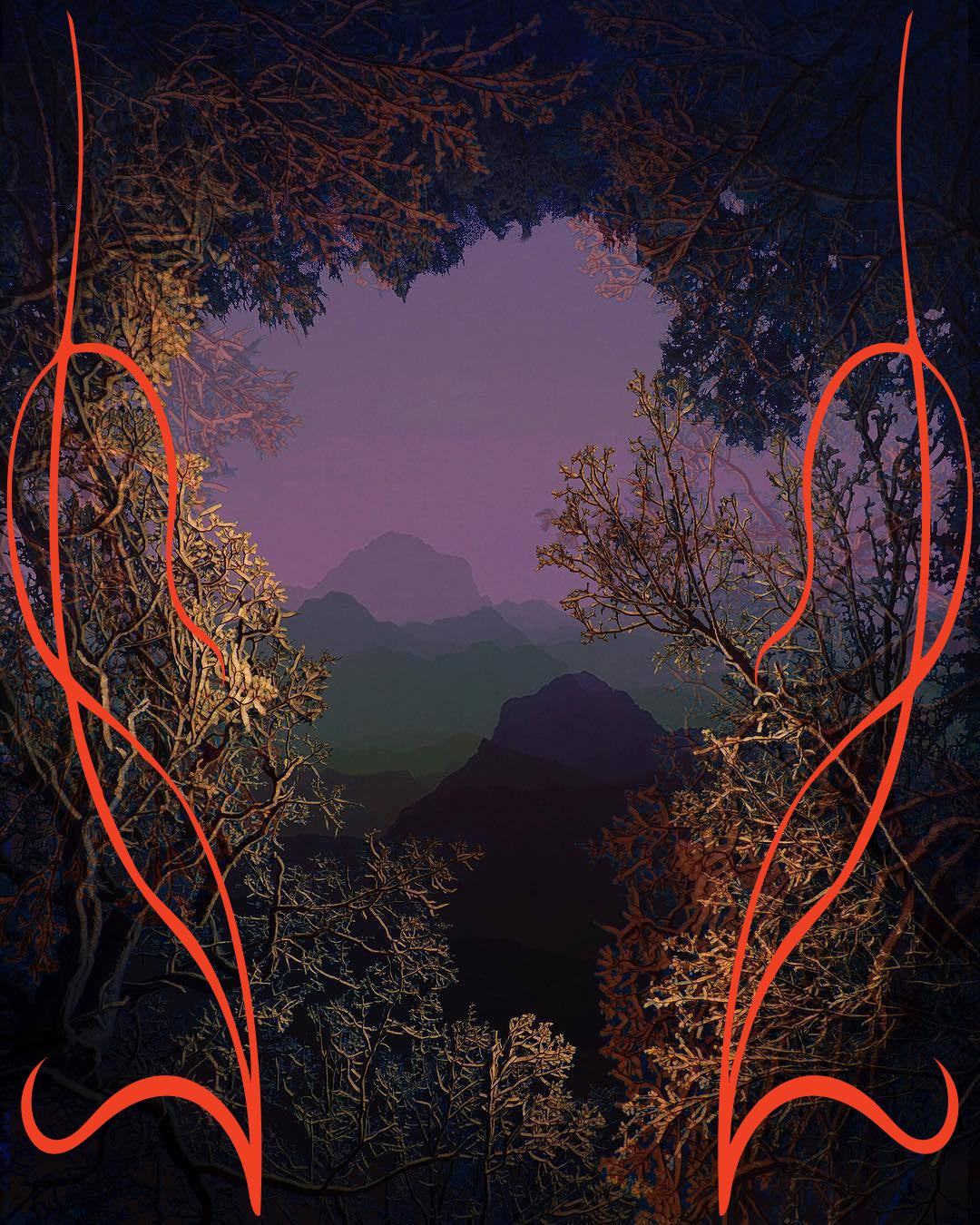 Plant Spirit Healing Session
A JOURNEY BEYOND THE PHYSICAL
If you've ever felt like something was missing in your wellness journey, you're not alone. We often focus so much on the physical or chemical aspects of healing that we overlook a profound layer of wellbeing. Plants offer us more than just their material constituents; they are sentient beings filled with wisdom and love, here to guide us towards true healing and transformation.
In the tradition of my ancestral medicine ways, I engage directly with the spirits of plants. This practice is about more than just herbal remedies; it's a form of spiritual healing that taps into the deeper, holistic layers of your being. With over ten years immersed in clinical herbalism, I've come to realize that our most profound healing happens when we integrate these intuitive messages from the plant realm into our lives.
Why should you consider connecting with plants on a spiritual level? Because plants hold keys to unlocking parts of ourselves that we might otherwise neglect. When we invite the pure love and wisdom of nature into our lives, we can transcend recurring patterns of resistance and disconnection. Are you open to a deeper form of healing that transcends the physical? If so, the transformative power of Plant Spirit Medicine might offer the missing piece in your journey toward wholeness.
HEAL FROM THE ROOTS UP & INTO ALIGNMENT
The heart is a divine portal, a space where we harmonize with the universe. When we engage with plant spirits, we rediscover an ancient blueprint—our innate capability to co-create with the intricate web of life. This isn't merely herbalism as you know it; this is a sacred connection that transcends symptom-soothing to target the very roots of misalignment, facilitating holistic regeneration.
As we cultivate this profound relationship, a transformation occurs: We become grounded, anchored to the Earth and her rhythms. We awaken to the toxic patterns that have manifested as dissonant symptoms in our lives, gaining the clarity to dissolve them. Deepening our connection to our intuition and spiritual guides, we align ourselves with the cosmic consciousness that pervades nature, a consciousness rooted in pure harmony. And so, in this deeply attuned state, we find ourselves standing at the crossroads where self-empowerment converges with collective responsibility. It is here that we realize the transformative power of being in mutual alignment—both within ourselves and with the world around us.
If you're seeking more than surface-level changes, if you crave a kind of healing that restructures your very essence, consider this a call to deepen your connection with plant spirits and embrace the wisdom of sacred, shamanic herbalism.
AN INVITATION TO DEEP HEALING
Are you poised to delve into the subtle messages your body whispers? Ready to entrust your journey to a spiritual form of holistic healing? Eager to form deep connections with plant allies that can guide you towards resilience and wisdom? If these questions stir a 'yes' within your soul, then Plant Spirit Medicine resonates with your path.
Yet, this sacred modality may not align with everyone. If you're not prepared to acknowledge plants as sentient, wise beings or if you seek quick, overnight fixes, this isn't your avenue. If you're looking for someone else to offer all the answers your soul yearns for, remember—this life's journey is intrinsically your own. Lastly, if your situation requires specialized medical care, it's crucial to consult with healthcare professionals.
In embracing Plant Spirit Medicine, you're not just selecting a treatment; you're choosing a lifelong relationship with nature, a partnership where you and your plant allies co-create a vibrant, resilient life.
A VIRTUAL SANCTUARY EXPERIENCE
Step into a sanctuary of healing and transformation. Your journey begins with a digital physiological intake, designed to illuminate the landscape of your soul's needs. Next, you'll receive an intimate 90-minute session, tailored to focus on your specific intentions and deepest yearnings.
But that's just the opening chapter. During our time together, I will channel the spirit of your plant guide, imbuing you with the subtle, transformative energy necessary for your healing and alignment. Feel the spiritual frequencies realign your inner world, forging a harmonious balance between your physical and ethereal selves.
Upon the session's close, you'll receive a bespoke post-session package—a custom-formulated Plant Spirit Medicine elixir, holistic self-care suggestions fine-tuned to your individual journey, and a curated list of trusted resources to enrich your continued exploration. This isn't just a service; it's a divine invitation to form a sacred bond with the sentient world of plants. It's an open door to a deeper layer of you.