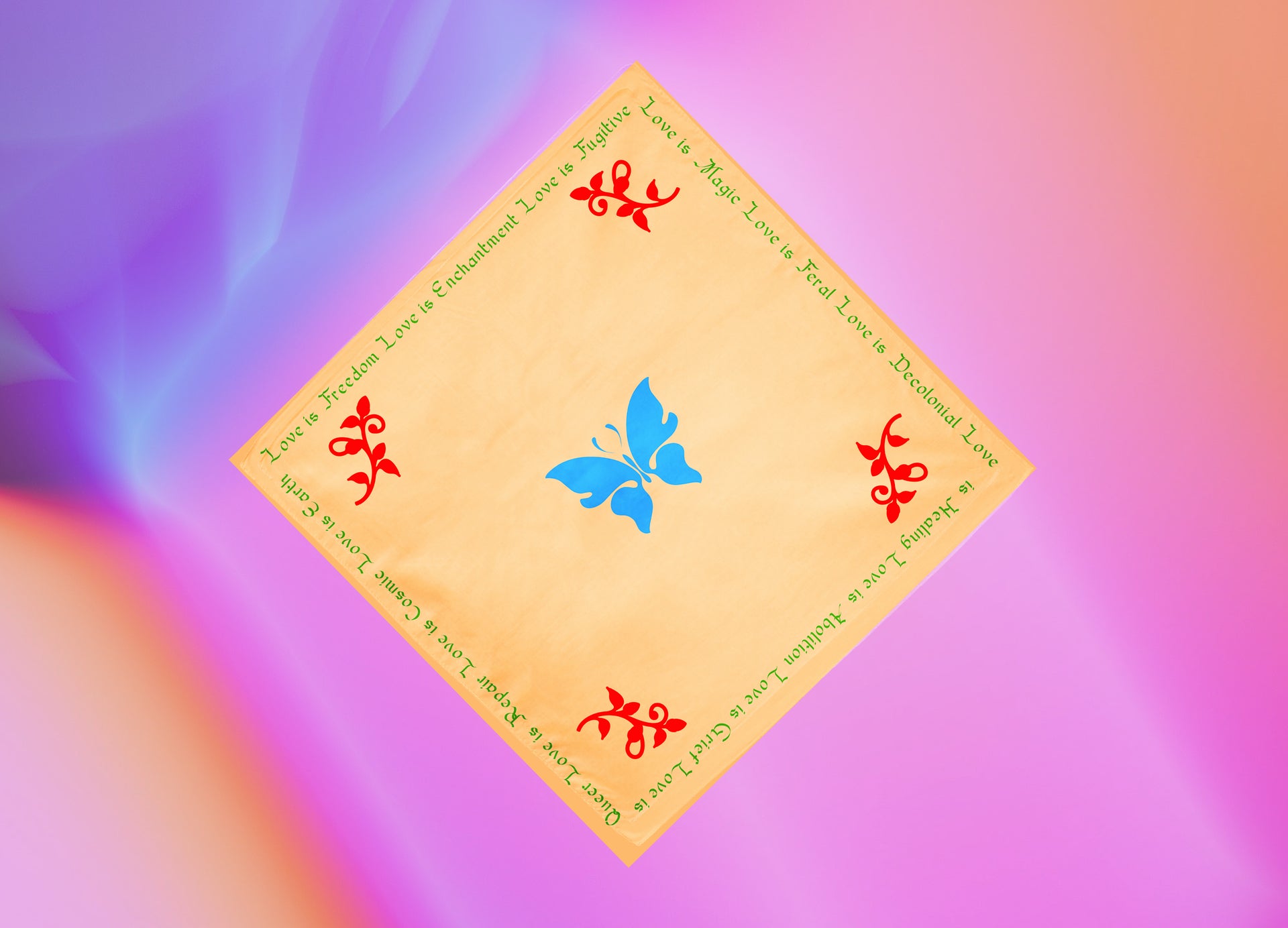 ✰ BACK-ORDERED UNTIL 9/01 ✰
27 inches x 27 inches
A large cotton scarf hand-dyed with achiote and turmeric plants, and embroidered with dreams of revolutionary love for the world. 
For use as a headscarf, altar cloth, or as a medicine bag. 
Handmade. Perfectly imperfect. Product photo is a mock-up of the original design. Orders will begin to ship out on July 5, 2021. 
❦
Love is Freedom
Love is Enchantment
Love is Fugitive
Love is Magic
Love is Feral
Love is Decolonial
Love is Healing
Love is Abolition
Love is Grief
Love is Queer
Love is Repair 
Love is Cosmic
Love is Earth