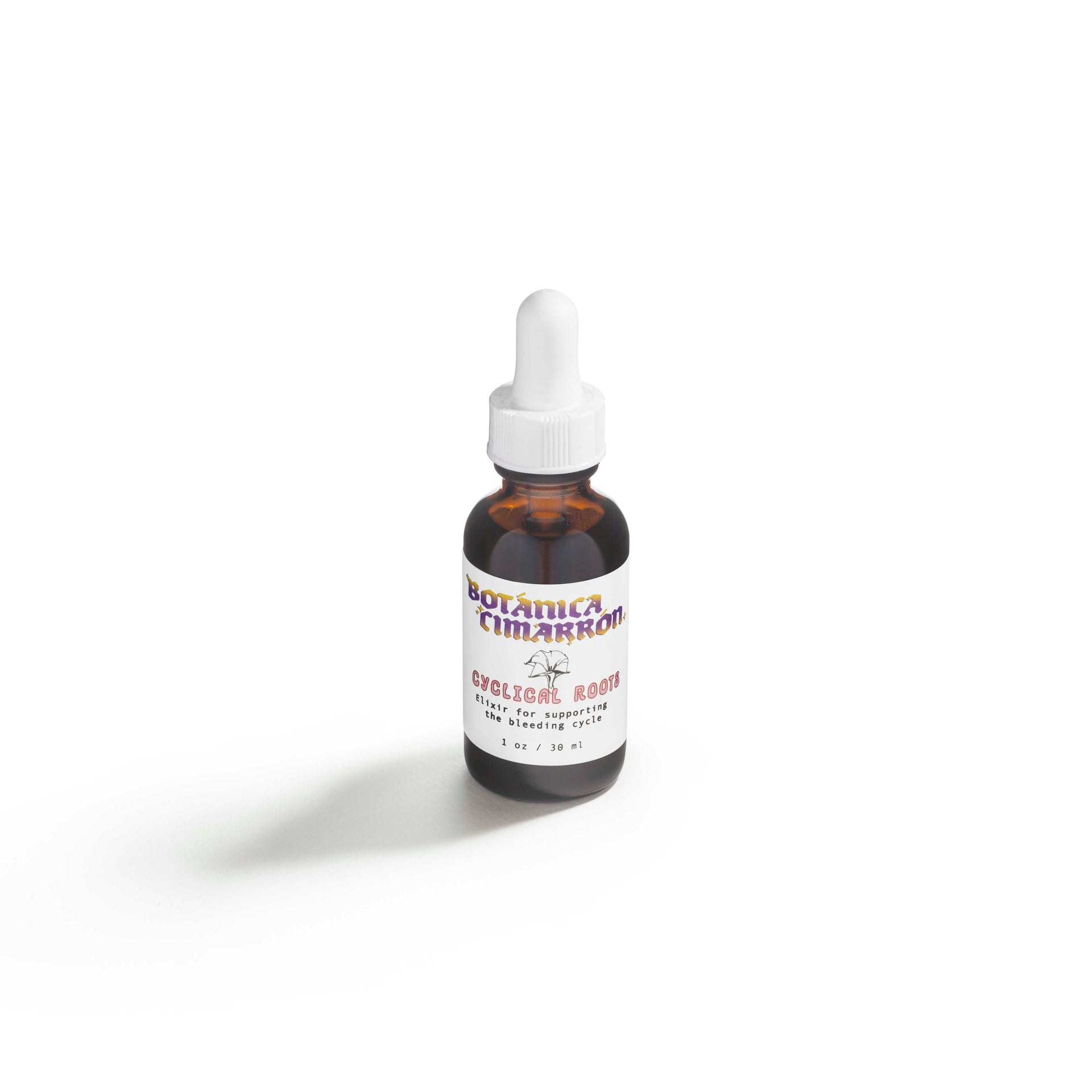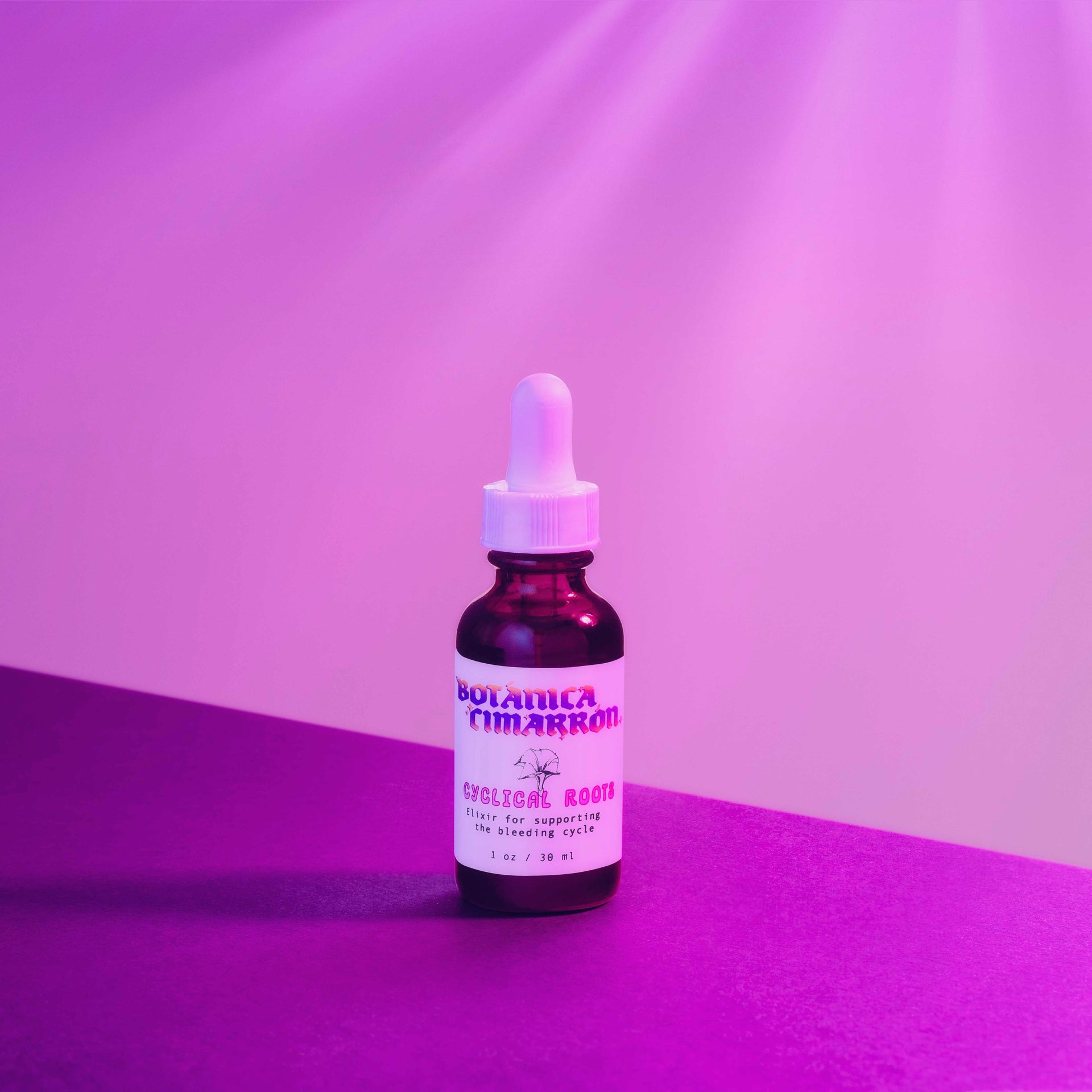 Elixir for supporting the bleeding cycle
♡ 1 oz / 30 ml ♡

Ride the flows in your own style. Your plant friends are ready to help you reset. All the while soothing any physical discomfort too. Take at the onset of PMS until the last day of the bleeding cycle to support your body's hormone balance.

Ingredients
Red Raspberry Leaf, Guava Leaves, Red Clover Blossom, Dandelion Root, Ginger Root, Turmeric Root, White Lily Flower Essence, Glycerine, Cane Alcohol.
Made with 100% Organic and ethically sourced ingredients. Crafted with love and ceremony.
Suggested Use
Take a dropperful up to 3 times daily as a daily tonic, or up to 4 times daily during the PMS and bleeding phase to relieve symptoms.