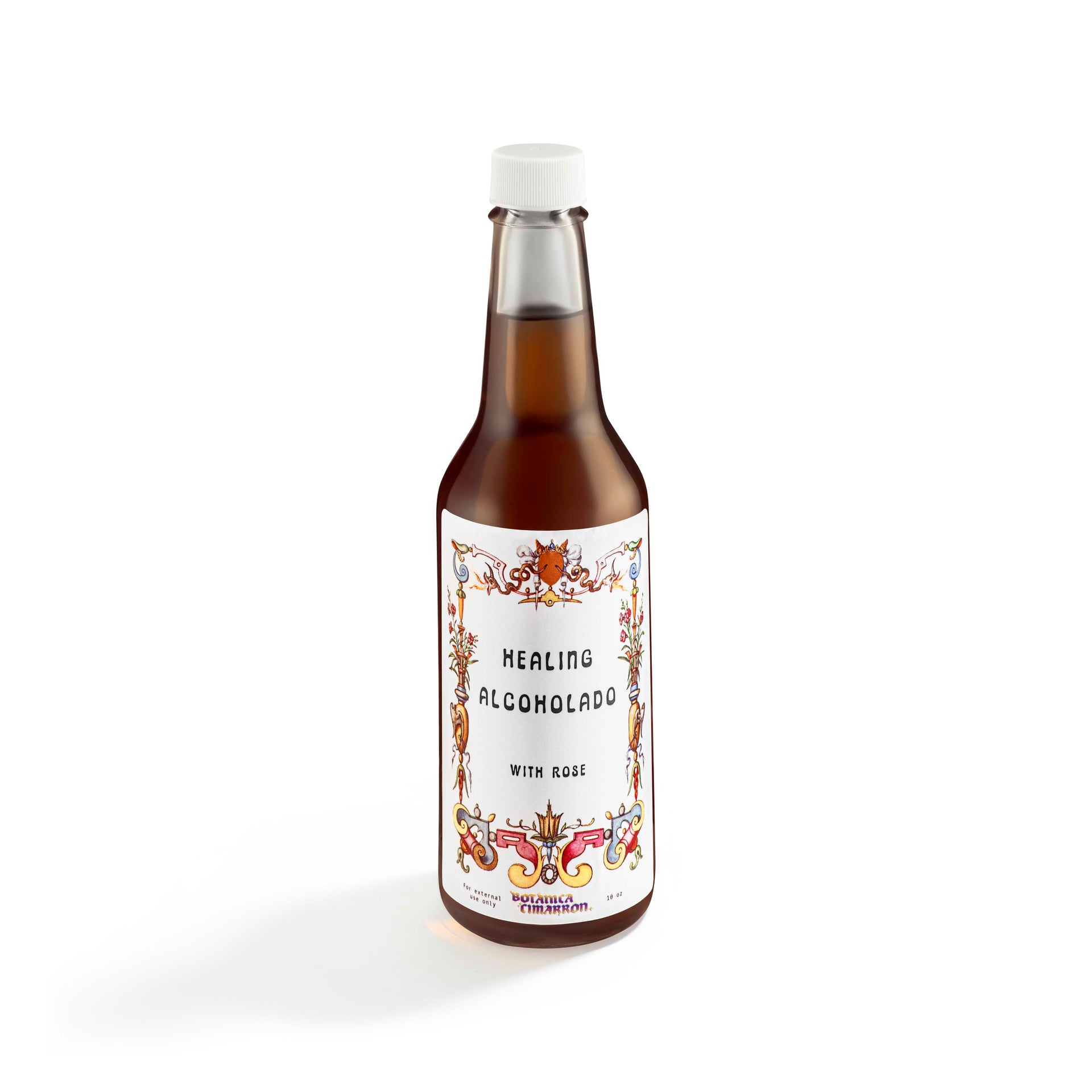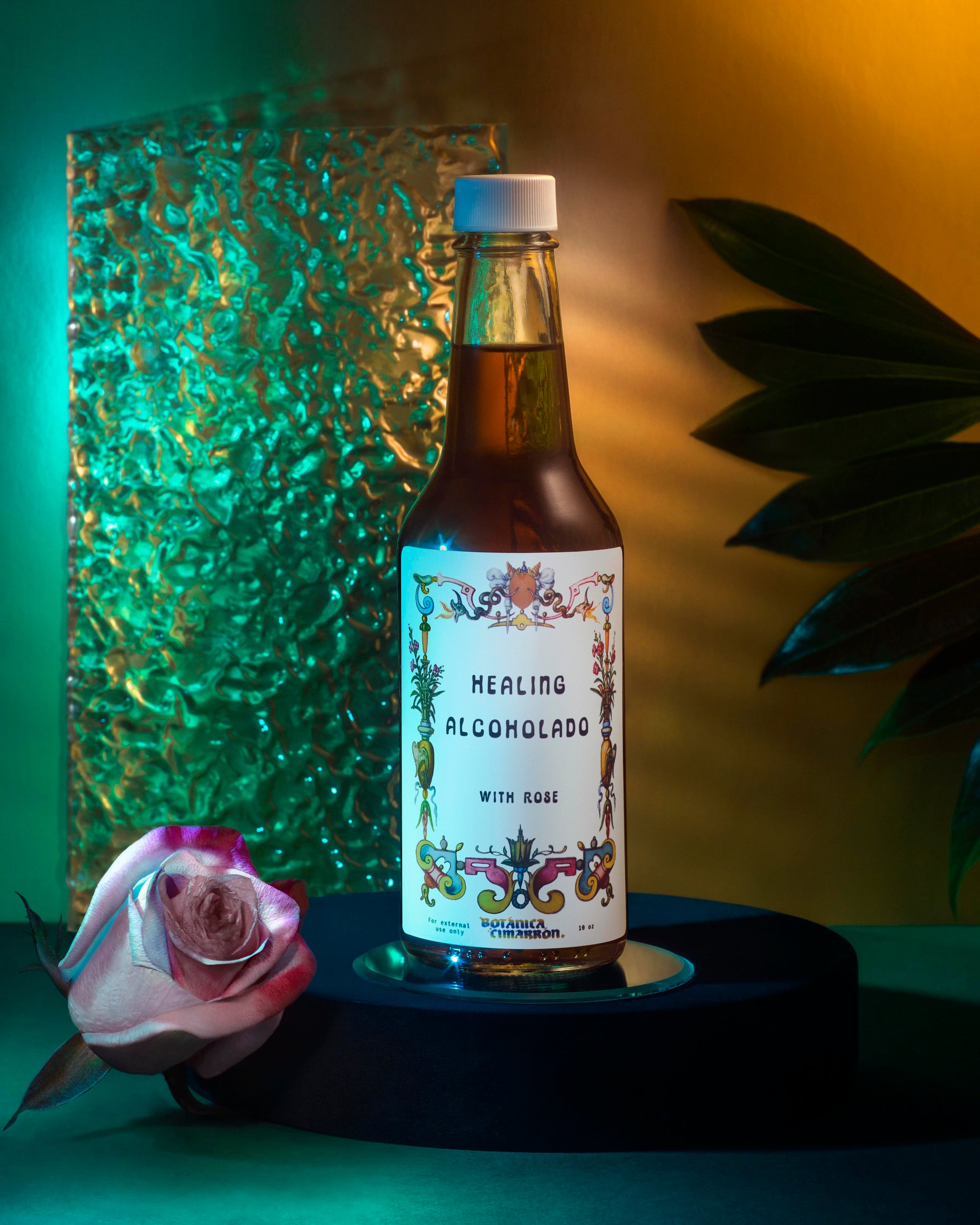 For cleansing and healing with cool energies. 
For rubbing on sore muscles and joints.
For spiritually washing your floors.
For cleansing your body's aura.
Alcoholado is a powerful liniment traditional to Caribbean folk medicine. When applied to an area affected with pain or insect bites, it reduces swelling and improves circulation. Aside from it's analgesic and antibacterial properties, it's also aromatic and many use this herbal formula as a spiritual wash similar to Florida Water.

100% natural. Formulated with fresh herbs, flowers, and resins including Malagueta Leaves, Arnica, and Camphor. All cosmic waters are made in micro-batches and have a shelf life of up to five years. 
10 oz size. For external use only.